EMJMD students should spend their Master's Degree in at least two different countries. Consequently, students attending classes at Université de Paris during semester 1 and at Université d'Angers during semester 3 must go to a university outside of France during semester 2 or semester 4.
This mobility scheme, allows each student to access specific courses related to their personal interest or career plan and ensure both high quality training with various experts in Nanomedicine and development of professional soft skills through multicultural training. During the application process, students will be given the opportunity to disclose their preference regarding their destination for semester 3 but it is the Selection Committee that will make the final decision. This decision will essentially be based on each student's background, experience and career plan. The students' expressed preference will be fulfilled whenever possible.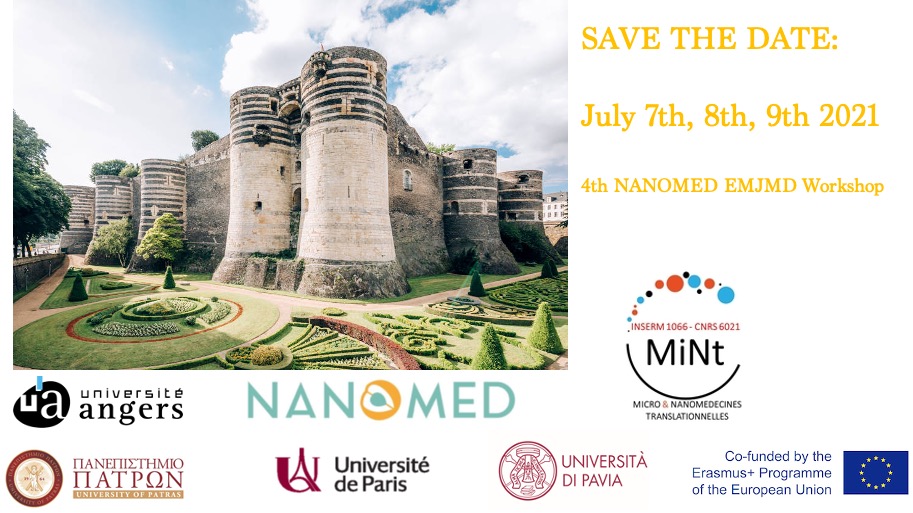 We are pleased to announce that the 4th NANOMED Workshop will be organized by the Université d'Angers ! It will take place on the 7th, 8th and 9th of July 2021. This edition of the workshop will focus on Translational Nanomedicines and is a wonderful...