Interested but not convinced yet?
Prospective students can contact the Erasmus Mundus Student and Alumni Association (EMA) which has been in existence for 15 years  and provides useful advice and tips for applying.  The EMA is also a great way for current students and alumni to network and access a number of useful resources.
You can also get informal feedback from former NANOMED students by just contacting us.
Testimony from former NANOMED students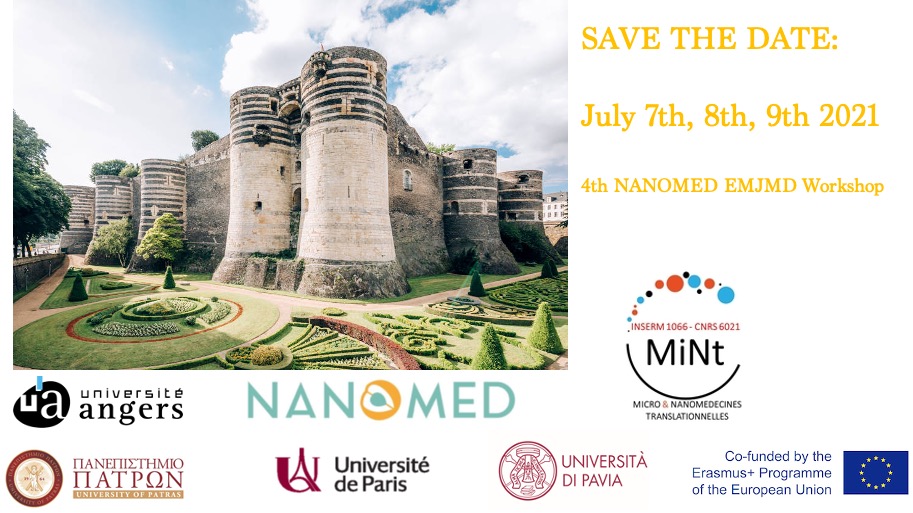 We are pleased to announce that the 4th NANOMED Workshop will be organized by the Université d'Angers ! It will take place on the 7th, 8th and 9th of July 2021. This edition of the workshop will focus on Translational Nanomedicines and is a wonderful...