The NAOMED EMJMD has the priviledge to welcome four invited professors each providing a two-week course programme. The contribution of our estimated invited professors is essential to give our students an up-to-date feedback regarding the current market trends and techniques and present the field of Nanomedicine on a broader perspective.
Invited professors will get involved in the programme according to the following schedule:
S2 in Paris: a specialist of nanoparticles characterization
Summer School: the University hosting the summer school will select a specific topic and invite an international expert in accordance to this topic. Each year will see a different scientist participate.
S3 in Angers: a specialist on Nanomedicine and Green Technology
S3 in Pavia: a specialist on Drug Targetting with Nanoparticules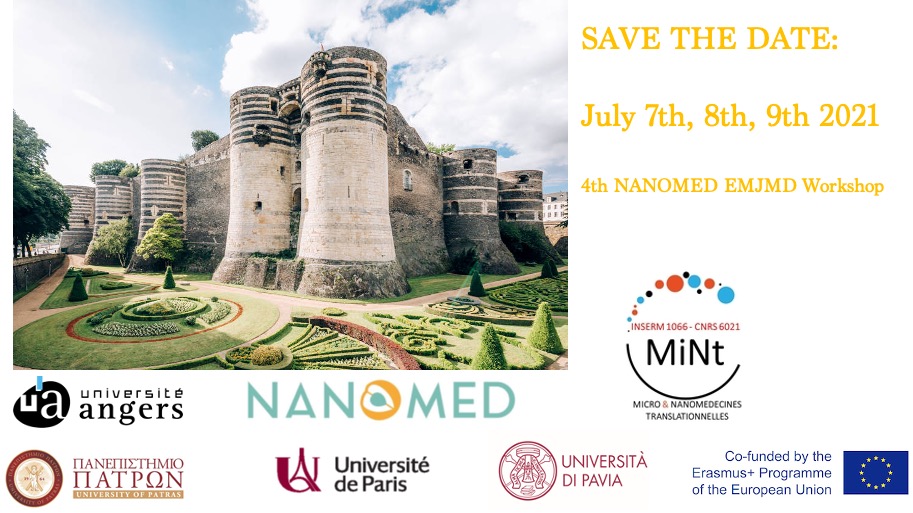 We are pleased to announce that the 4th NANOMED Workshop will be organized by the Université d'Angers ! It will take place on the 7th, 8th and 9th of July 2021. This edition of the workshop will focus on Translational Nanomedicines and is a wonderful...